ION ADVENTURE HOTEL
Less than an hour's drive from the hustle and bustle of Reykjavík and set against a backdrop of majestic mountainous lava fields, ION Adventure Hotel is an unforgettable experience. Whether you are seeking a quiet, soulful soak beneath the Northern Lights, a challenging trek across an ancient glacier or a day of fly-fishing in plentiful icy rivers – at ION Adventure Hotel, these are only a wish away. ION's location by the "Golden Circle" route makes it the perfect base from which to explore Iceland's rich heritage, hardy flora and fauna, and myriad opportunities for extreme adventure. Close to Thingvellir National Park (a UNESCO World Heritage Site), ION provides easy access to all the essential attractions of "the land of fire and ice". ION takes good care of you upon your return after a day of adventures. Our rooms, Silfra Restaurant, award-winning Northern Lights bar, the awesome Lava Spa and the magnificent landscape that stretches out to the horizon wherever you look provides calm and good service so you can recharge, reflect and rejoice. ION recently was granted the acclaimed Boutique Hotel Awards in the sustainability category.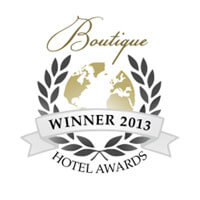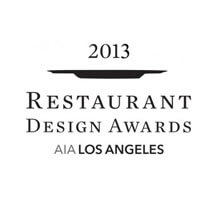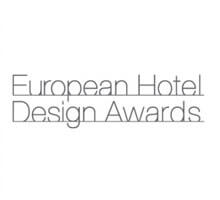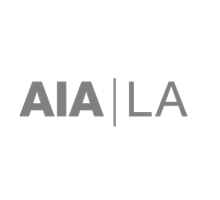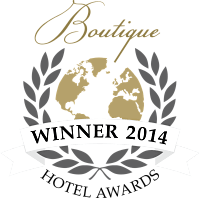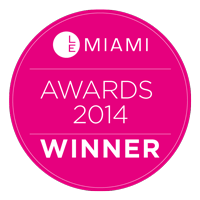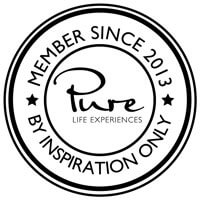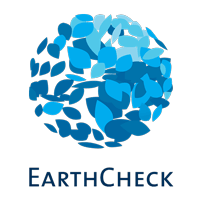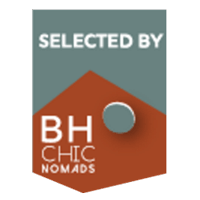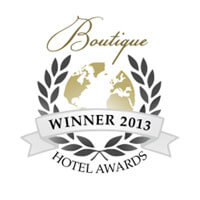 Why choose us?
Comfortable organic bedrooms
Natural spa with sauna and outdoor hot pool
Northern lights bar
New nordic cuisine
Adventure tours
Breathtaking surroundings and view
Close to UNESCO-listed Thingvellir National Park
More about us
Where are we?
Please note that road 435 between Reykjavik and Nesjavellir is closed during winter from 1 October to 1 May. When driving to ION Hotel during winter please use road 36 from Mosfellsbaer and turn right towards Nesjavellir on road 360. Click here for more detailed info
Wildlife
Birdlife is widely diversified within lakes and streams around the Hengill area. Known are about 50 species of breeding birds in the Thingvellir area and 20 species are seen regularly during the winter. Several changes in birds have occurred, ducks have decreased and water rails are gone. Greylag Geese have increased and are usually in a large group by the agricultural land.
The Great Northern Diver is common at the Úlfljóts-lake and Villinga-Water. Fulmar nests in the cliffs of Nesjaey, by Hestvík and by Steingrímsstöð. He retrieves food about 50 km towards the sea and the Thingvellir area is his nesting site. Mallard and Skúfönd are common at the lake and Villinga-Water. Kria is familiar with farms Reykjavik, Ölfusvatnvík and Villinga-Water. Merlin nests in the cliffs around the lake. Haförn has nested in the area from the beginning of the century and can be seen as a wanderer.
Folklore mentions a so called "hot spring bird". They were said small, dark-colored and numbered swim in boiling hot springs. It is said that it made no difference boiling them ubt ig they were put in cold water they would taste as they were boiled.
Fox, Mink and Wood Mouse are the only mammalian species that stay continuously in the region.
In the lake there are three kinds of fish, Arctic Char , Brown Trout and Sticklebacks.
It is the only lake in the world that has four varieties of Arctic Char. The Arctic charr has evolved and adapted to their surroundings, this has taken around 10,000 years from the original species.The Piscivorous Charr and the Planktivous Charr inhabit the main body of Þingvellir lake. The Piscivorous Charr (Sílableikja) can grow up to 40 cm in length, they feed on the Planktivorous (Murta) which are usually about 20 cm. Living in the main body of water gives them little advantage from hiding from larger predators. The Snail-Eating Charr (Kuðungableikja) and the Dwarf Charr (Dvergbleikja) inhabit the bottom of the lake. There, they can find enough food and have plenty of places to hide from predators. The Snail-Eating Charr can grow up to 50cm in length and the Dwarf Charr usually only grows to be about 12 cm in length. The Brown Trout is a famous fish throughout the world, the main reason due to its size and numbers.There are many populations all over the lake, the habitat has proved well for them; strong current, river gravel for laying eggs and black flies to eat. The Brown Trout has attracted many fisherman because itsnot uncommon to catch a 20-30 pound trout.
Geothermal Energy
The ION Hotel is situated on Mount Hengill, southwest of Iceland, only a 15 minute drive from Þingvellir. Mount Hengill is an active volcano covering an area of 100km2. Although the mountain is active, its last eruption was around 2000 years ago and is not likely to erupt for another 2000. This area offers great hiking trails which can help you find natural hot springs. The Hengill area is an important geothermal energy source which is captured by the Nesjavellir power station. Most towns in Iceland are heated with geothermal power from The Reykjavík Energy stations. The geothermal water is around 320° – 360°C so it is not led directly to the houses but is used to warm up cold water which is then used for heated, bathing or other necessaries. The pipeline to Reykjavík is 27 km long and takes around 7 hours to reach which brings hot water to 2700 people at the same time.  99% of housing is heated with hot water, The Reykjavík Energy company provides the hot water as well as, electricity and cold water for consumption and fire fighting. The company also supports the optimum utilisation of natural resources, bettering our land and environment. There are 3 stages which The Orkuveita Reykjavíkur (Reykjavík Energy) collects the water and electricity from the ground. The first stage is collection and processing of steam and water from boreholes, the second stage is procurement and heating of cold water and the final stage is the production of electricity. The steam and water are run through separate pipes, both around 190°C. The steam preheats the water and later makes electricity. The hot water heats the cold water fully after the preheat. Once this is done, the water is set to 85°- 90°C. The small quantity of steam containing acid gases is mixed with the water to eliminate dissolved oxygen and to lower pH in the water to preventing precipitation. The hydrogen sulphide (H2S) dissolves the water causing the "good smell" near the power stations and sometimes in the water system.
Nesjavellir Geothermal Power Station
Nesjavallavirkjun or the Nesjavellir Geothermal Power Station is the second largest geothermal power station in Iceland and located on Mount Hengill. This power station delivers around 1100 liters of hot water to Reykjavík and neighboring towns servicing space and water heating. The station produces about 120 MW of electrical power, 73.8% of this electricity is hydro power. During the winter, pavements near Reykjavík and Akureyri are heated up to help our transportation system.
Exploration and planning for utilization started as early as 1947 and was continued for two years. A few experimental boreholes were drilled for the evaluation of the exploitable power and the chemical composition of the steam.  Following a time of intermission, exploration and research continued with some regularity from 1965 to 1986. The construction of the geothermal power station was started in 1987 and completed in 1990.
Like the rest of the Hengill area, Nesjavellir is popular for recreational activities. Reykjavik Energy has organised the outdoors areas of its land there, marking hiking and riding trails. Archaeological finds and other historical cultural artifacts have been registered, a total of 375 sites at Nesjavellir and Ölfusvatn. Two hikers' shelters, open to everyone, have been built in the Hengill area.
How does the geothermal power station produce electricity? Click here
Sustainability
Inspired by the environmental surroundings, Ion Luxury Adventure Hotel incorporates innovative materials, sustainable practices, and the natural features of Iceland into its design and practices. Ion is surrounded by hot springs, which provide geothermal hot water and energy to the hotel´s natural hot pool. The prefabricated, panelized building system exceeds environmentally safe building standards that merge with the lava and moss covered ground. Lava, and reused wood, Icelandic wool and other natural materials are used extensively in furniture throughout the hotel. The organic room amenities are made from Icelandic herbs. Everything from bed linen to the restaurant´s food is organic and fair trade purchase. Tables and chairs are built from recycled materials. Lights made of lava and found-wood. Hand sinks are made from recycled tires and hand made Icelandic wool sweaters are sold in the hotel´s gift store. The abandoned building was acquired in 2011 and — with the assistance of Santa Monica-based design studio Minarc — renovated, with a new wing also added. The new elements of the structure were built using a prefabricated panelized building system, which exceeds environmentally safe building standards. Natural light is taken advantage of through floor-to-ceiling windows, which also offer panoramic views augmented by the hotel's position atop a series of pillars that dramatically jut out of the slopes of Mount Hengill. The concrete and black lava exterior successfully merges with the volcanic landscape, creating a mood of integration, not interruption. Innovative materials, sustainable practices and natural features: these are the hallmarks of design at ION. Bolstering the hotel's mood of a secluded retreat are driftwood and other natural materials, found in the surrounding area and seamlessly incorporated into the interiors. Fairtrade organic linens and wooden flooring are found in all accommodations, where the sustainable ethos of the hotel is also realized via water-saving shower systems, and beds and chairs made from recycled materials. Throughout the hotel, including public spaces, natural components are used extensively in furniture; for example, lighting constructed using lava and found wood. Each ION private room boasts fair-trade organic linens, and incredible views. Each private bath is environmentally responsible with water saving shower systems. The beds are king-size, hypo allergenic and supremely comfortable. Guests will notice a modern; natural and warm aesthetic that immediately makes them feel at-home with luxury attention to detail. Icelandic wool throws, Icelandic art, and flower vases, hand-blown by local artisans, guests will enjoy a new take on rural hospitality.
What our guests say about us
We very much enjoyed staying at the Ion Hotel. Amazing location and exceptional attention to detail (and a superb restaurant). I forgot my mobile phone at the Ion, but a member of staff found it and then dropped it off at our hotel in Reykjavik after she finished work -amazing service & superb/friendly staff. By far the best hotel in Iceland.

Stayed February 2014, traveled with friends

London, United Kingdom

I liked the siting of this hotel -- remote, and out there, but modern positioning, modern design -- and next to a wholly green thermal power generating plant. It's a definitively beautiful area -- digging in, getting out there, it's remarkable -- kind of Lord of the Rings meets Game of Thrones kind of country. Mythic, powerful.

USA

love, love, love this hotel...... the rooms and views are awesome!!!! food was amazing and the produce was super fresh ( the lamb dish was divine and the desert platter was exquisite). Breakfast selection was very good too. The staff were sooooo nice :)) the only down side is that the spa needs a little more attention to detail such as candles were not lit, fireplace was not on , no music etc !!! but over all it exceeded our expectations!

Stayed February 2014, traveled as a couple

London, United Kingdom

A wonderful hotel in a perfect setting. You really feel you are in a little welcoming oasis in the middle of stunning wilderness. The staff are efficient and smile at every opportunity. They are obviously very proud of working here and it's no surprise. The food is excellent and yes sometimes when you are in the spectacular Northern Lights bar you have to telephone for service but in our experience this took moments. Highly recommended.

Stayed February 2014, traveled with friends

Great Dunmow

The Ion Hotel looks like a space ship which has landed in a very harsh environment but when you walk in the door the decor really takes your breath away. It is full of beautiful clean lines and imaginative touches - themes from the local environment like the moss and the shaggy Icelandic ponies which feature on cushions and throws that are statigically placed is very effective. The welcome is warm too. The staff could not have been more friendly and helpfull. Our lovely waiter, Stulli, deserves a mention as he is a real character with a very sharp sense of humour and an extraordinary grasp of English. The views from our room were amazing, we slept with the curtains open so that we awoke to the vast vistas in the morning. Then there is the Northern lights bar which has floor to ceiling windows and is beautifully and tastefully decorated in a very scandinavian way. We loved the fact that you get a phone call in your room when the northern lights are visible. One night, they made an appearance during dinner and the whole dining room, including the staff rushed outside to see them - it was fantastic. I would recommend this hotel to anyone, we had a wonderful time in Iceland and saw some amazing sights but at the end of the day we enjoyed returning to Hotel Ion.

Bristol, United Kingdom